Red Lands Roses presents new variety Wangari Maathai at French Embassy
---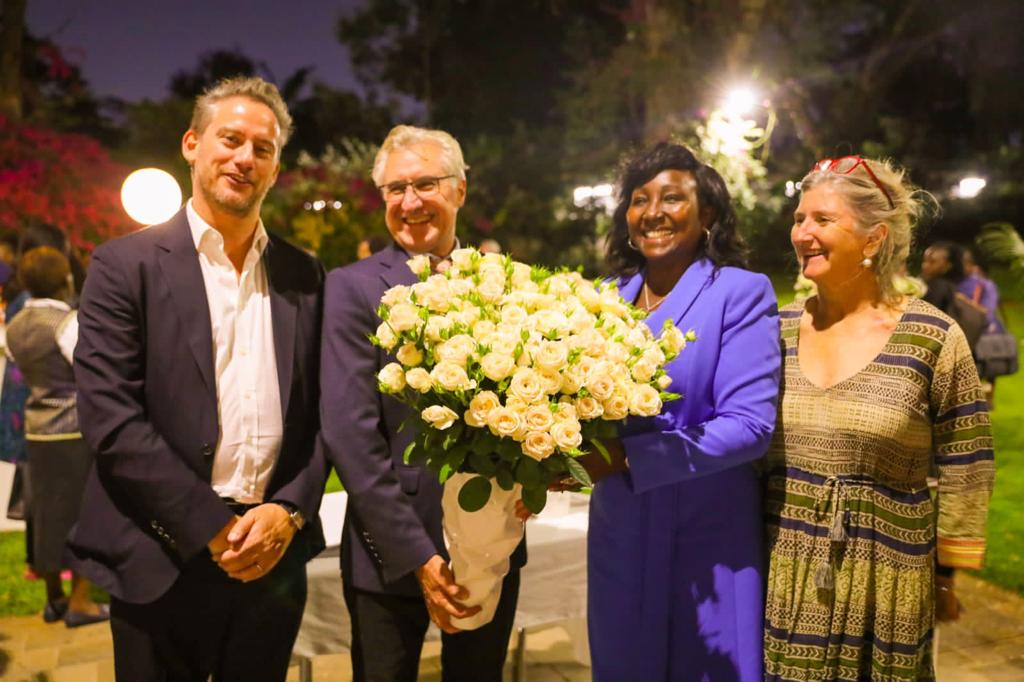 On the occasion of International Women's Day, Red Lands Roses team launched new variety Wangari Maathai at French Embassy on March 7th.
Red Lands Roses PLC. is delighted to introduce this new variety named after Kenyan social, environmental and a political activist and the first African woman to win the Nobel Peace Prize.
In collaboration with Delbard and The Green Belt Movement, 0.06 euros will be donated to the association for the sale of each stem.
We are pleased to be able to pay tribute to Wangari Maathai's journey.